This is my first attempt at recreating the original screen shot. I picked Icecrown because I thought the sky was pretty, but it does funky things to colors out there.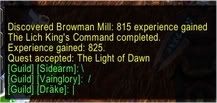 Amber & Josh: Mocking your typos since 2004. Vainglory is my DK. No, my other DK. Yes, the third one.

...what?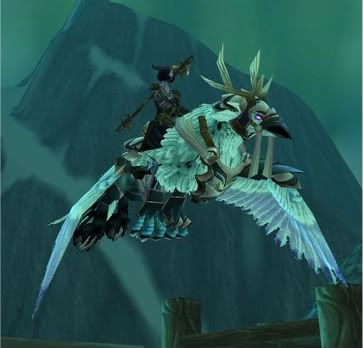 Why can't they sell this hippogryph somewhere? I actually like the way that this one looks. Though I still want to know when deer started crossbreeding with hippogryphs...

...you know I tried to be clever with placing these pics and just made a mess. And I can't seem to delete them. Bwuh? Curse you, Blogger! Curse you!